Custom Prints
Would you like to add quality and joy to your interior?
Made to measure art prints and wallcovering can be offered for both private and business commissions on large scale.
Contact us for more information.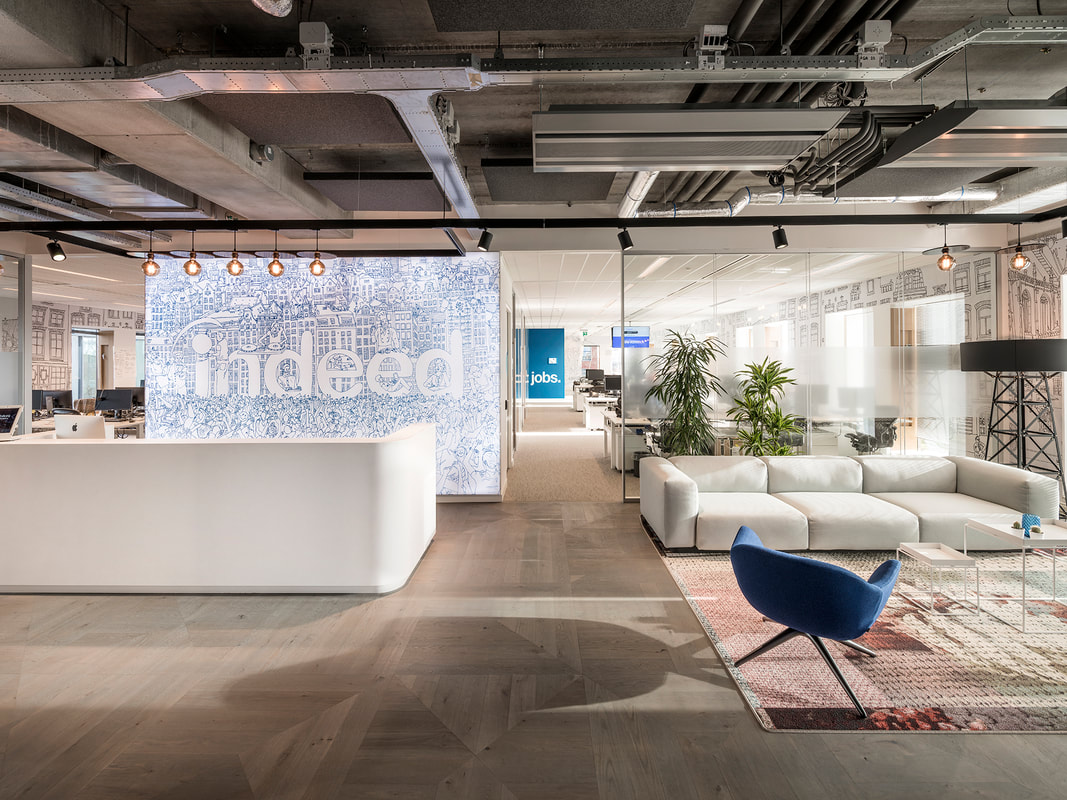 Custom Wallcovering for Indeed Office
Amsterdam – The 2000 m2 Indeed office is located in the modern state-of-art office Piet Hein in the ancient harbour district of Amsterdam. The office is characterized by the expressive leisure townhall with a bright and welcoming reception and a generous kitchen and lunch area suitable for informal meetings and relaxing moments. The townhall has a refined black steel cupboard with a diversity of leisure items. The working areas are bright and spacious and are in contrast with the warm and moody textured town hall space. The facade around the full office has fabulous drawings of Amsterdam giving diversity to the space and orientation to the surrounding city scape.
Everything is Possible
Our wallcovering is suitable for all kind of sizes and places, from wallpapers for your living room to office space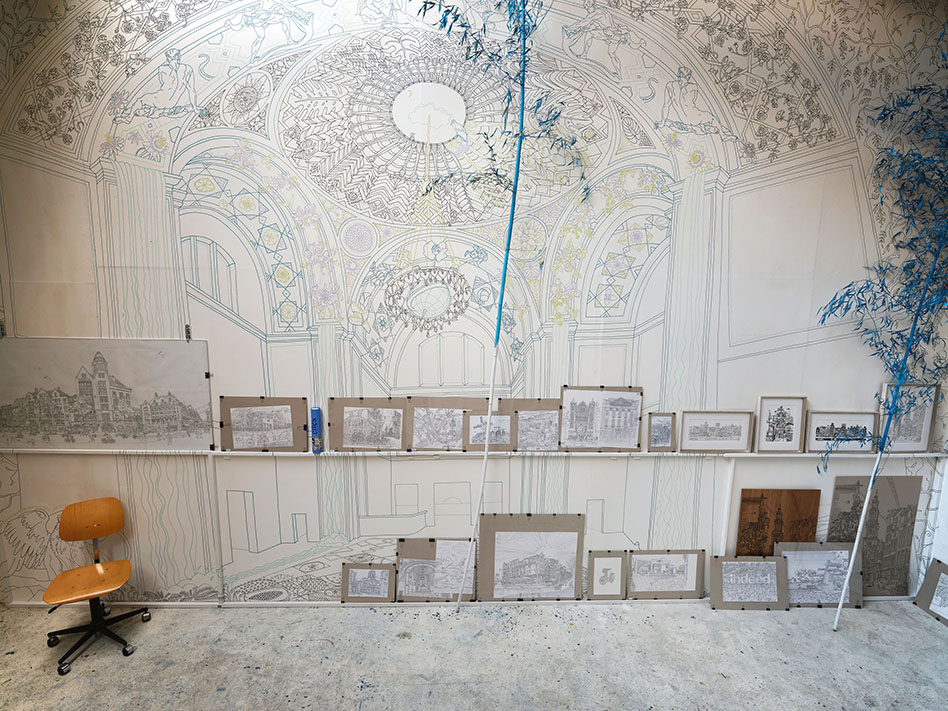 Make your studio a wonderful playground with a drawing of your choice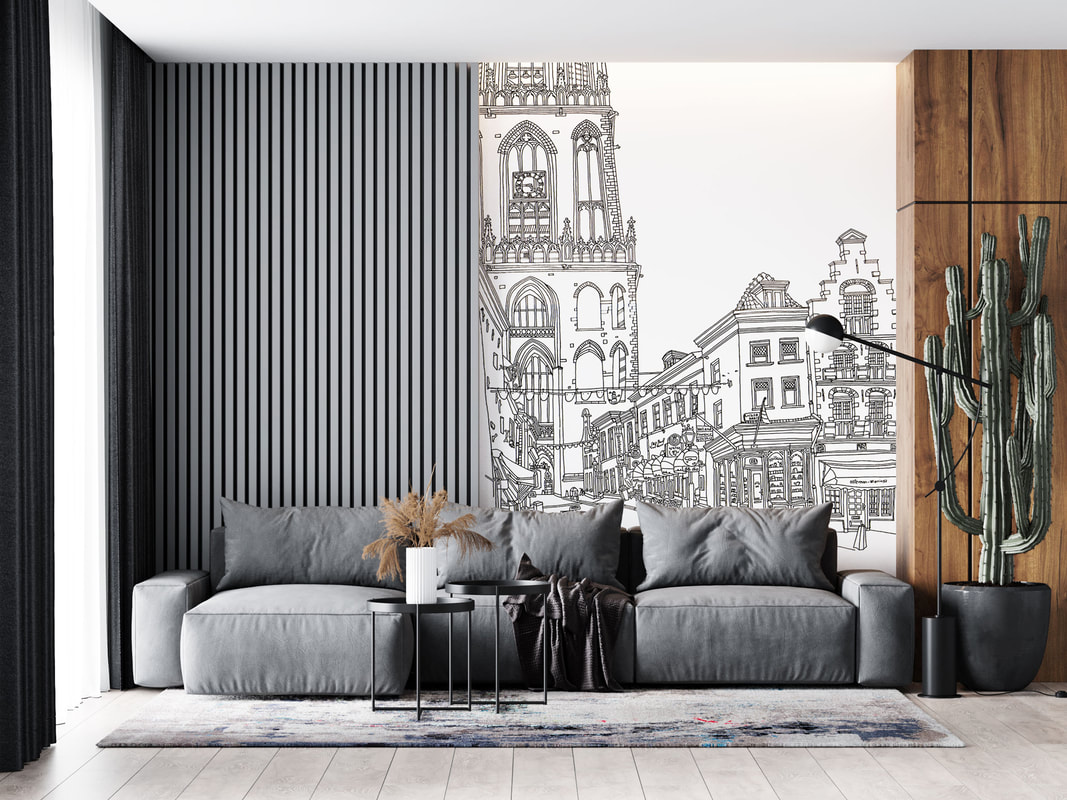 Even in very small apartments the wallpaper by Elles offers a very subtile extention of your interior.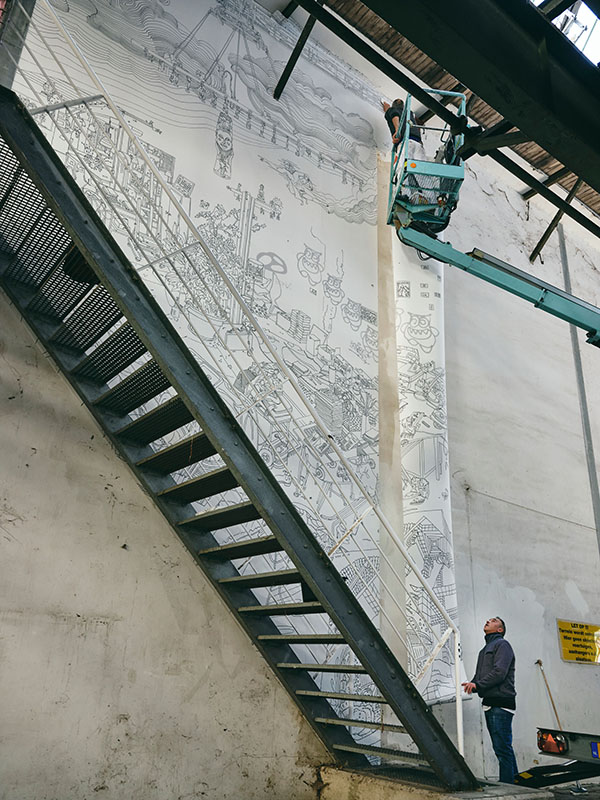 Change your entrance in a viewing room. Use decorating wallpaper as the eye-catcher in the building.